Business gifts
With a nice bottle of wine you give your relations something special, an experience. Do you have any ideas or would you like a tailor-made proposal? You can always reach us by phone or e-mail. You can of course also visit the store.
Promotional gifts, we've been doing it for years! Yet every package is custom made and that is what makes it so much fun. A search is not necessary. We give you a trial lesson, so that you can taste at your leisure at home. The packaging, a box with your own logo or something else? Do you deliver the packages yourself, or do you outsource the shipment and together we provide a nice card? We are happy to help you with all the choices.
We make your gifts personal
What are we going to do this year to thank our relations for the collaboration in 2020? We often get this question from our regular customers. Last year we already started the project 'film and story'. We have had various winegrowers make videos and we have added these to the wine descriptions in the wine boxes using a qr code, see Lenardo's video ( https://bit.ly/2JK90G9) .
Click on the picture for the other wineries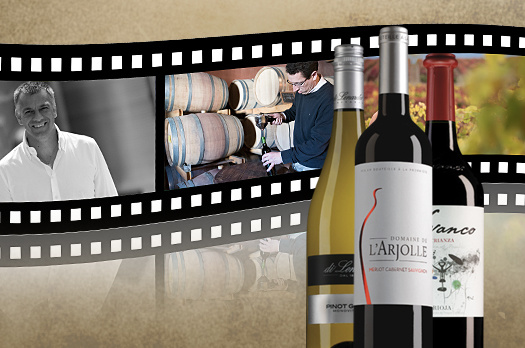 To make the wine package a bit more personal, we went one step further this year and started a collaboration with Trenchcoat Film . A specialist in making corporate videos. So now we can add a personal thank you or a company video to the wine package. Nice right? We are in any case very happy with our company video!
Knowing more? 078-6140208 or send your question by e-mail.
Example company video

Boonstoppel Wines October 2018

Example Christmas greeting

Trenchcoat October 2018