Le Patapouf Chardonnay 2019
Gratis verzending NL vanaf € 50,- | België vanaf € 75,-
Voor 16.00 besteld? Vandaag nog verzonden!
Bij 12 flessen 8% korting (exclusief aanbiedingen)

Vragen? Bel naar onze winkel: +31(0)78-6140208
Information
Le Patapouf Chardonnay

This light yellow patapouf chardonnay is aged in wood and comes from the Languedoc. The wood aging provides a very pleasant creaminess and oiliness in the wine. A nice example of a classic, fat chardonnay like from California. Only then very pleasantly priced!

The scent smells like butter and vanilla, which are reflected in the taste. Robust and tough in the finish and lush, creamy and fat in the aftertaste.
Gerrit de Groot: You really shouldn't miss this Chardonnay. The scent contains aromas of tropical fruit such as mango and passion fruit. When you taste the wine you can already taste the vanilla and the butteriness of the wine that makes it complete.
Le Patapouf also called the fat bag is the perfect name for the Chardonnay that is in the bottle.
Specifications
| | |
| --- | --- |
| Grape variety: | Chardonnay |
| Land: | France |
| Wine region: | Languedoc-Roussillon |
| Bottle Closure: | Cork |
| Alcohol: | 12,50% |
| Taste: | Full & Rich |
| Wood maturation: | |
| What do we think?: | Gerrit: A wonderfully full and powerful Chardonnay. One of the best Chardonnay's I have for this price range. |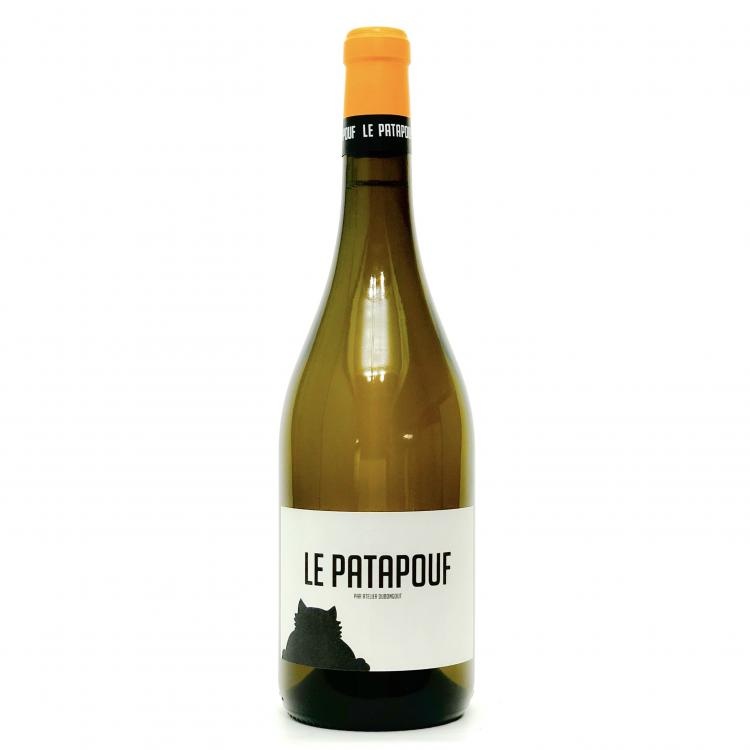 Taeke Venema
16 November 2019
Heerlijke chardonnay, volrond en vettig.